(Based on and used with permission from the wicker-man.com site which was written circa mid-2000s.)
See also Andy Taylor's location footage from 2000. See this map.
The gardens of Castle Kennedy can be found approximately five miles to the east of Stranraer. Several key scenes from The Wicker Man were filmed here and the gardens remain largely unchanged since the time of filming. Like a number of the movie's locations, these gardens lie on the gulf stream, which permits the growth of exotic plant life.
On entering the gardens, the first thing that one notices is the ruins of Castle Kennedy itself. This is the distinctive castle remains that are seen behind Howie as he makes his approach towards Summerisle Castle. The Dial (aka The Belvedere), where the fire dance took place, is in the foreground.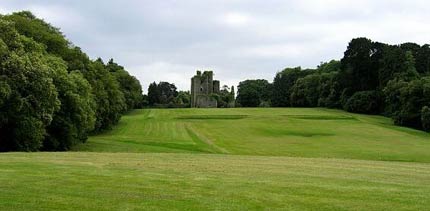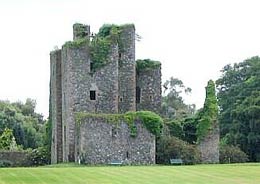 In view of the castle ruins is the circular topped hill which previously housed the stone circle. Although the standing stones were polystyrene props, the hill is clearly recognizable as the area used for the 'fire leap' sequence where we see the young girls of Summerisle jumping over fire naked. Also, many of the bushes that can be seen in the film around this area are no longer present. This location was also used for the scene where the islanders practice their mock beheading ritual. It is called The Dial (aka The Belvedere.)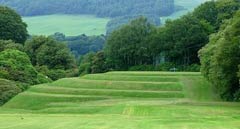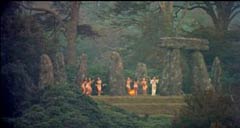 The tree-lined walkway by which the community make their way to the beach is located adjacent to the circular hill.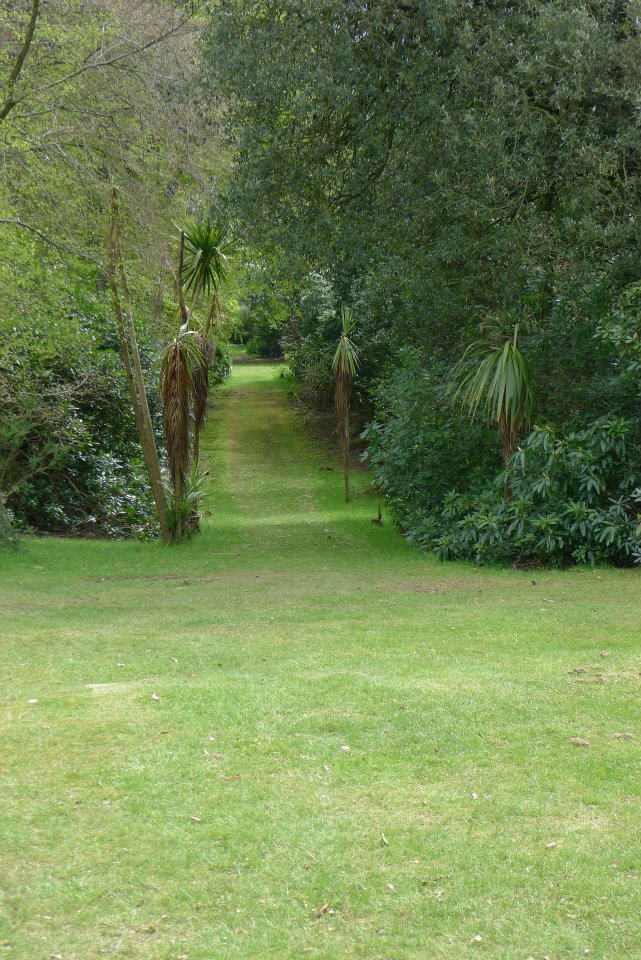 In fact, this walkway leads to the nearby loch which is seen during the procession parade where we see Lord Summerisle in his bizarre 'sinister teaser' outfit and Howie as 'the fool' for the first time. This is an area known as The Giant's Grave (the mound to the right in these two pics.)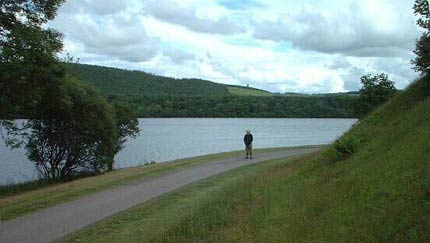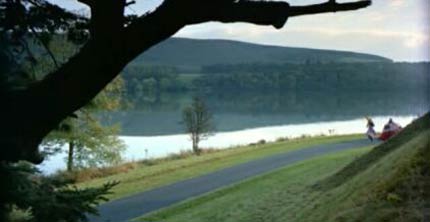 These aerial shots annotated by Andy Taylor show very well where some of these scenes were shot.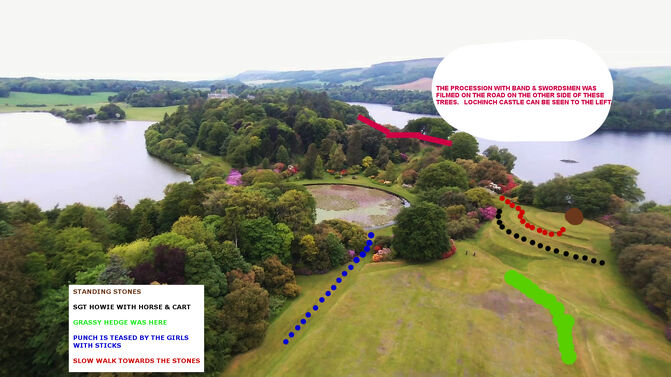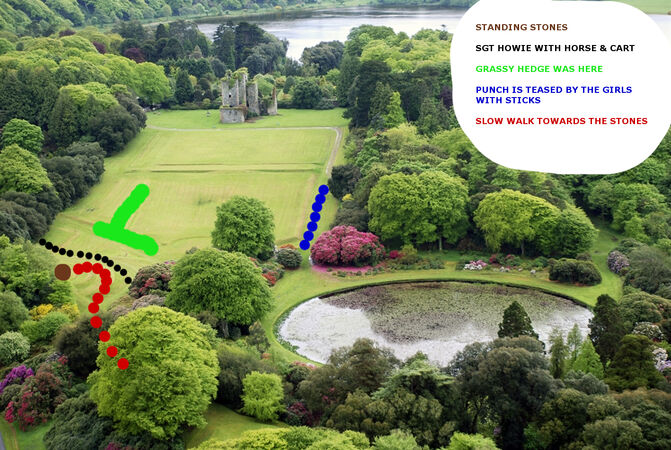 Also of interest in these gardens is Lochinch Castle, which served as the majority of the interior shots for Castle Summerisle.
Contrary to other reports, an area within this castle was also utilized for the scene in which the villagers gather in the walled courtyard to hear Lord Summerisle give his instructions for the May Day celebrations. However, Lochinch Castle itself is used as a private dwelling-place and is therefore not open to the public.
We would thoroughly recommend these picturesque gardens for a visit, regardless of their Wickerish connections. Admission is £4 for adults. The gardens are open from 10.00 until 17.00 daily, normally from Easter weekend or 1 April until the end of September.
For further information on the gardens, their official site can be found at http://www.castlekennedygardens.co.uk