(Based on and used with permission from the wicker-man.com site which was written circa mid-2000s.)
Creetown is a small town in Dumfries And Galloway which lies a few miles West of Kirkcudbright. It plays host to one of The Wicker Man's more famous filming locations.
The Ellangowan Hotel
See also Andy Taylor's location footage from 2000.
(
See an imagined floorplan at the time of the movie
.)
The side entrance to the bar.
Interiors of the Ellangowan Hotel bar were used as interiors of The Green Man pub.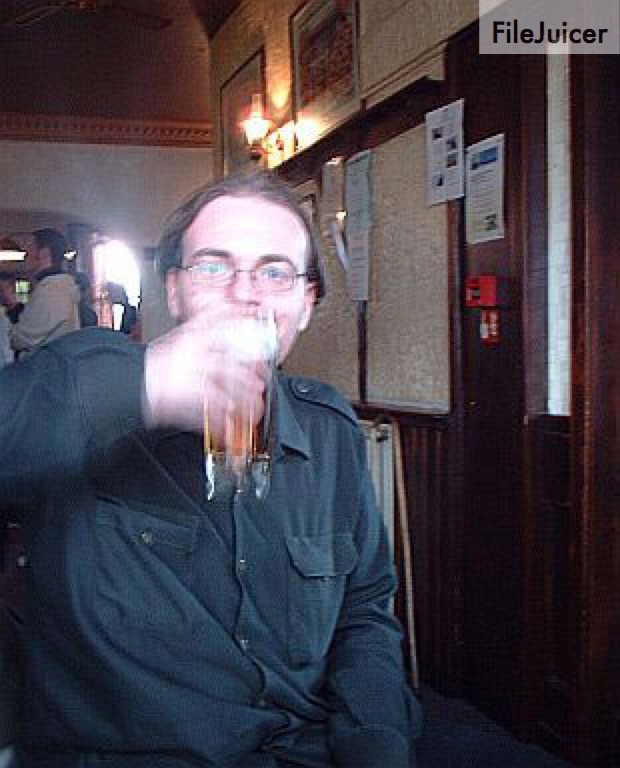 The shape of the room has changed somewhat since the time of filming. In June 2004, the wall which once displayed the 'harvest festival photographs' was removed to extend the pub. The picures here was taken during May 2004 prior to this work being carried out.
Also, a snooker area and new toilets now take up the rear of the room which was previously ( at least partly ) the dining area where Howie ate his disgusting turquoise beans
However, the actual bar itself, and much of the woodwork, is still the same that existed during filming.
These shots were taken by David Sherlock in August of 2015.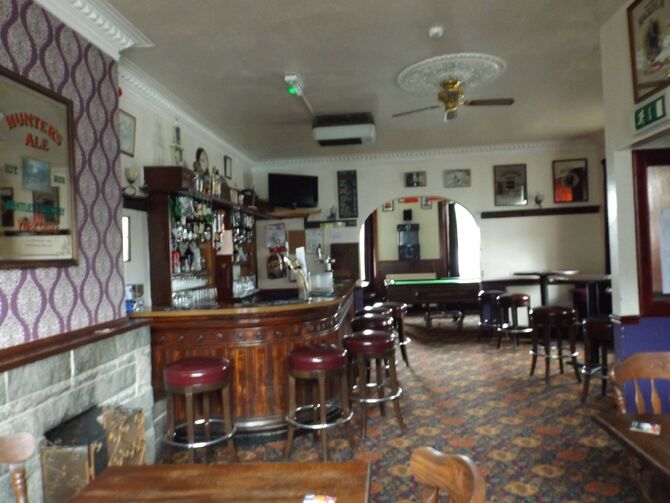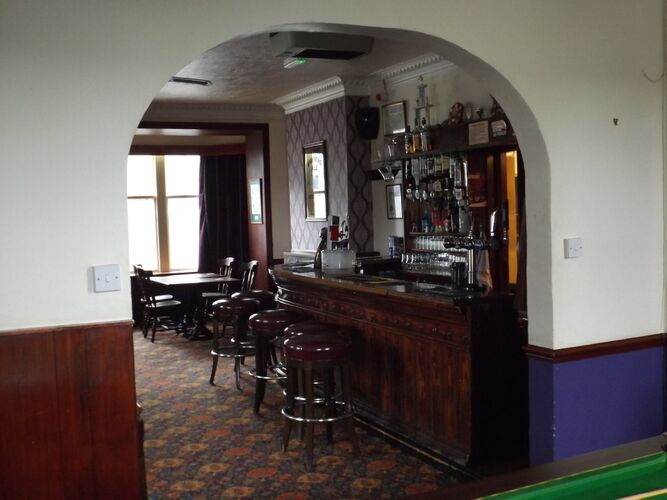 Across the road from the Ellangowan is a house which was once Creetown Bakery. The old Creetown bakery was used for interiors of Summerisle bakery. Mickey Harvey, who used to run the bakery now lives in the house next door and was happy to share his memories of the film's production with us.
You can see a pic of that bakery here. See also Andy Taylor's location footage from 2000. He speaks with Micky Harvey.
A few doors down is the house where a nosy Summerisle resident once peered out her window near the beginning of the film. The house was still occupied by the same lady, Annie Findlay.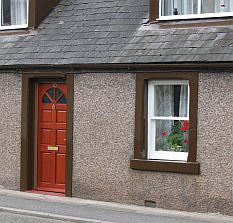 Down the street is the Creetown Heritage Museum which contains a Wicker Man display consisting of a large (4m) model together with unique photographs from the film's production.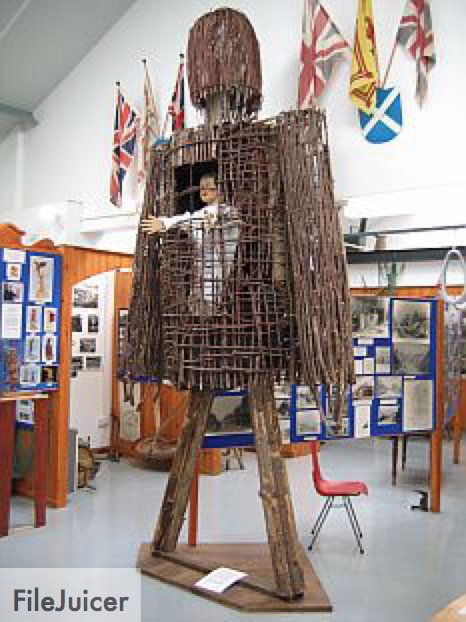 (A local, Bill McKaig, mentions that he saw the plane fly over the Lipton Supermarket he was the manager of and along the River Cree in Creetown.)