(Based on and used with permission from the wicker-man.com site which was written circa mid-2000s.)
Plockton is a small coastal village situated in the Scottish Highlands. Shots of Summerisle harbour and seafront were filmed here.
The Plockton buildings seen in the movie are still standing as they were at the time of filming. Of main interest is the building that served as the harbour master's house, together with the small pier area where Howie first meets the islanders. (Tigh-an-Rudha)  Here we can also find the wall where the same men ( this time wearing animal masks ) peer over at Howie's failed attempt to leave the island. The flagpole seen in the film appears to still be intact also.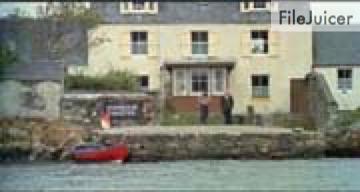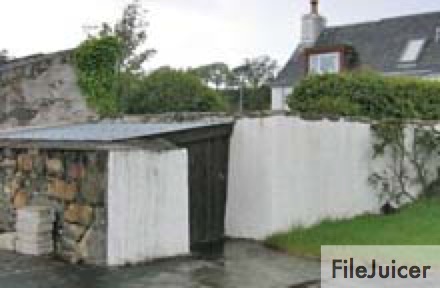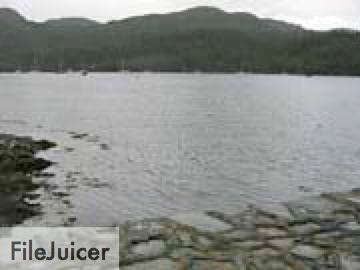 Near to the harbour masters house is the causeway, and "The Rhue", where Howie made his way towards Summerisle village.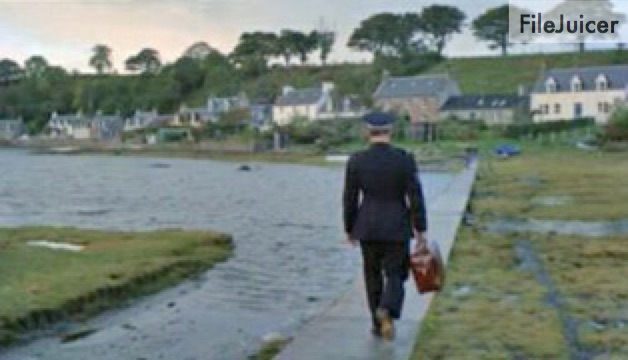 Plockton's main street is seen in The Wicker Man shortly after Howie's arrival on the island.
One of these buildings is also seen during the house-search for Rowan, in particular when Howie instructs two children to take their animal masks off. It is called Sannachan. The name can be seen above the door.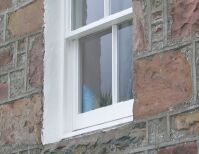 Here are Caroline Maclennon and Fay Macaskill. They are also seen
wearing the same clothes
in the pan of the buildings by the harbor when Howie waits to be picked up when he first arrives there.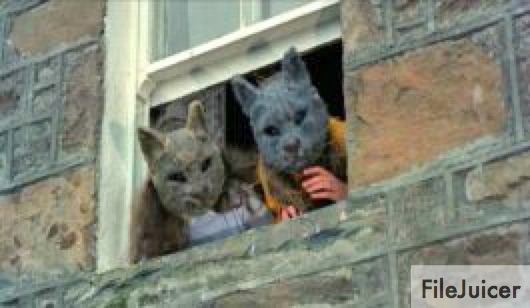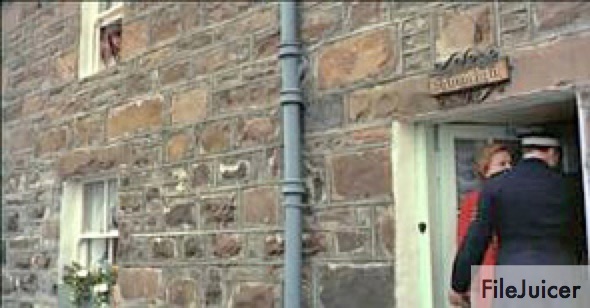 The scene of the girl who fell out of the closet was shot at the cottage as well. See this shot. Rhoda Macleod is her name.
During our visit to Plockton, we were disappointed to hear that the 'evil eye' rowing boat , which belonged to a Plockton resident, was recently destroyed in a storm. The owner did, however, manage to retrieve one of the eyes from the wreckage and has taken it with him to his new home in England. Also of interest in the Scottish Highlands is the nearby island of Skye, which can be seen in the film's opening title sequence.
For more information on Plockton itself, visit http://www.plockton.com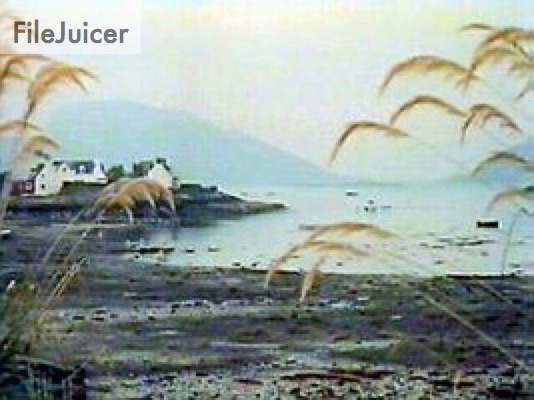 The scene of the woman at the spinning wheel where Howie sees the ship in the harbor was of Sandra Macdonald in her own house which is next to the "thatched cottage" off Cooper St. (screencap) (Tullochard)