(Based on and used with permission from the wicker-man.com site which was written circa mid-2000s.)
See also Andy Taylor's location footage from 2000.
St Ninian's Cave can be found three miles to the South of the nearby town of Whithorn.
St Ninian's Cave is not directly accessible by car. Instead, anyone wishing to visit it is required to take an enjoyable one-and- a-half mile walk through a woodlands path.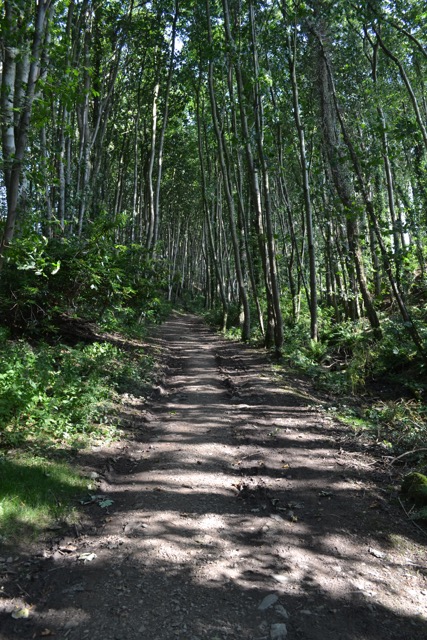 The site has significant interest to Christians, who believe that this is the spot where St Ninian arrived to Scotland on his mission to introduce the Scots to Christianity. Judging by the crucifixes and other religious artefacts that visitors leave behind, it would appear to be a popular spot of pilgrimage.
What is of interest to fans of The Wicker Man, however, is that this is the location where the beach scene was staged.
The pebbly beach is where Lord Summerisle presented a barrel of ale to the god of the sea.
At the end of the beach is St Ninian's Cave itself, where we see Rowan Morrison for the first time. The stairs leading to the cave have now been replaced ( or more likely covered ) by a pathway of stones. The cave is actually only a few meters deep. The interiors seen in the film were actually filmed elsewhere.
For more information on St Ninian's Cave, visit http://www.showcaves.com/english/gb/caves/Ninian.html Return to top