(Based on and used with permission from the wicker-man.com site which was written circa mid-2000s.)
See also Andy Taylor's location footage from 2000.
Stranraer is a coastal town in the south west of Scotland. The town is a major ferrying port and a brief scene of The Wicker Man was filmed here.
The West Pier at Stranraer harbour is seen in the opening scene of the long version of the film. The wall where the police car was parked is still there, however the other side of this wall is now a car park, as opposed to in 1973 when it was part of the sea!
That appears to be the Antrim Princess (ferry) in the background.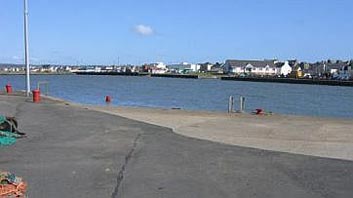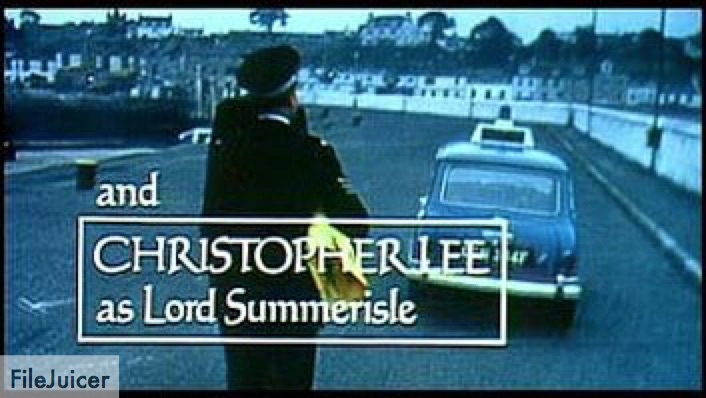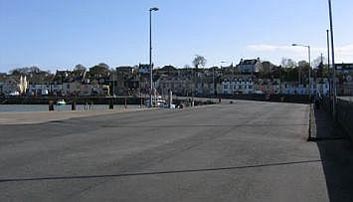 Unfortunately, the building which once was adorned with the legend 'Jesus Saves' is long gone. However, in the following picture taken by our friend Andy Taylor in 2000, the foundations of the unusually shaped building can just be seen on the ground. In fact, were it not for Andy and his exceptionally keen eyesight, we'd have never have found this location as its a little obscure.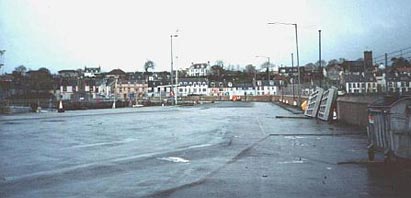 The postman bicycling while keeping an eye on who's writing to who was shot in Stranraer as well. These houses on Broadstone Rd appear to be the same ones.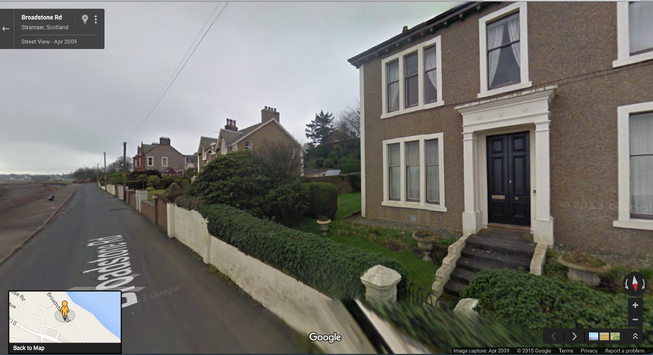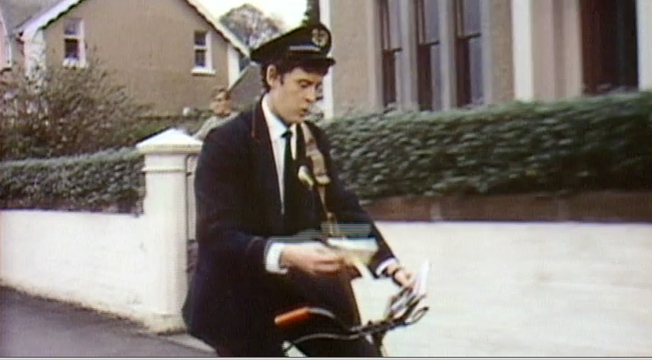 Locals remember the cast/crew eating at the George Hotel.