In this shot, makeup artist Jan Dorman is dressed up to be in the shot (on the left in white), as opposed to the "behind the scenes" shot where we see her doing Willow's hair in the Green Man.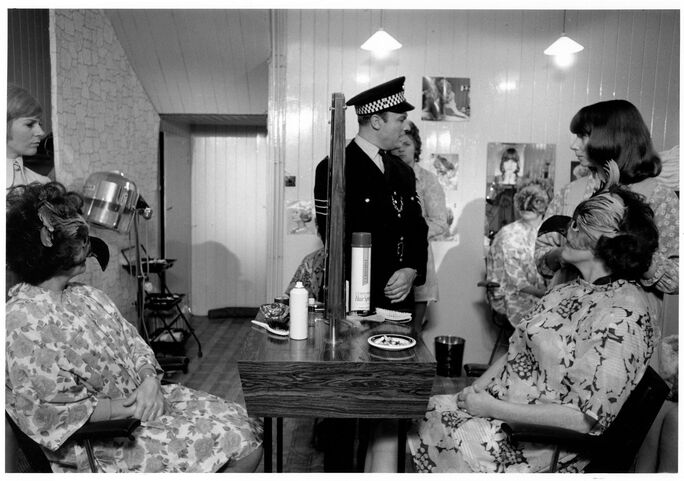 This version of the same shot is cropped slightly differently so that you can see a little more on the left-hand side, of Jan Dorman.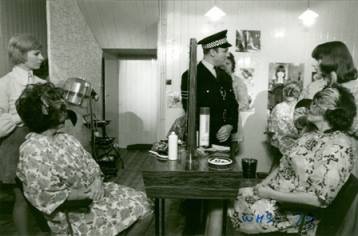 The exterior shot years later.
Interior shots