(needs editing/research)
Here are some. See also list of VHS and Betamax? ads in newspapers.com.
Media Home Entertainment
Magnum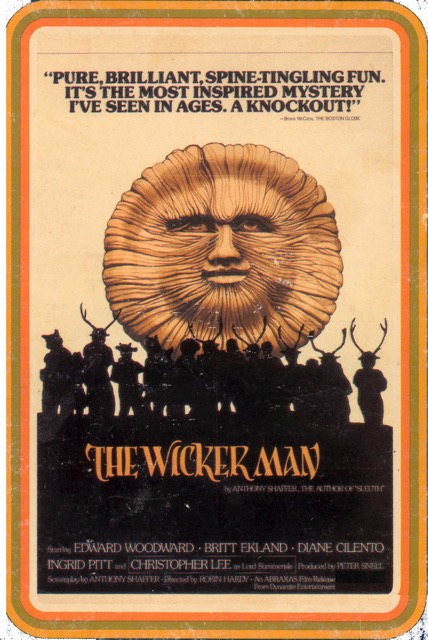 Tape has copyright date of 1981. Box cover has copyright date of 1978. This version says "An Abraxas Films Release, From Dynamite Entertainment." (Max Rosenberg headed Dynamite and also Reargaurd Distributing and he helped Abraxas "borrow" the video masters to make these copies.)
There is dialogue missing in both Media Home Entertainment and Magnum versions in italics:
"Howie …what kind of mother are you, that can stand by and see your own child slaughtered?
Mrs Morrison: Sergeant, if I were you, I would go back to the mainland. Stop interfering in things that are no concern of yours.
Howie: I am going to search every house in this place during the next few hours. And if anybody, including you, stands in my way, …"
See some more covers here (DVD too).